COSMIC BREATH: A Pranayama Immersion
November 1 @ 8:00 am

-

December 21 @ 5:00 pm

$222
Event Navigation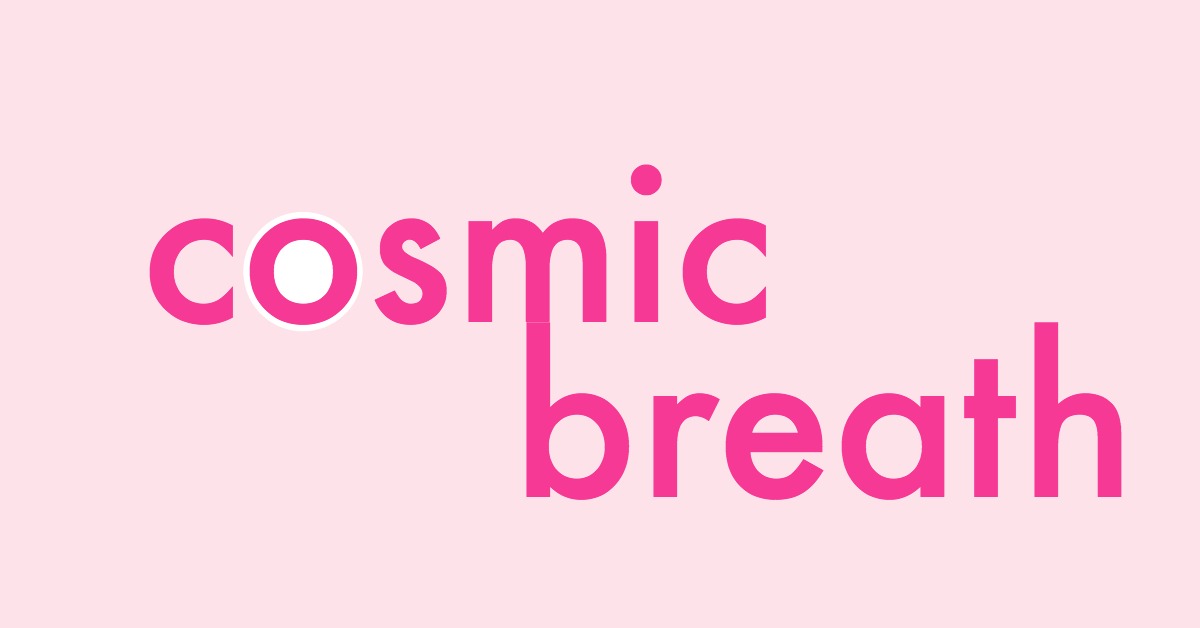 EARLY-BIRD REGISTRATION ENDS 8/8/2017.
Join Kelly Sunrose, E-RYT500, YACEP, for an 8-week exploration of the breath.
NOVEMBER 1- DECEMBER 21, 2017
This course dives deeply into:
Experiential anatomy and physiology of breathing;
Intermediate pranayama techniques;
Developing a daily pranayama practice with skill and curiosity.
WHO IS THIS COURSE FOR:
Students who are interested in deepening their connection with the breath;
Students who are interested in developing and continuing a personal pranayama practice;
Teachers who would like to become more skillful and confident teaching breath-work in yoga classes.
THIS COURSE MAY NOT BE FOR:
Students looking for a "quick fix" or a "short-cut" to advanced pranayama– the only way IN is through practice.
Brand-new beginners to intentional breathing or sitting practice (Kelly offers a self-paced pranayama foundations class, or send an email to clarify whether the course is a good fit.)
EDUCATIONAL PHILOSOPHY:
Kelly's immersions are multi-media and for every kind of learning style. Her immersions focus as much on the process of learning as on the content itself.
The immersion combines source reading, supplemental reading, pre-recorded audio meditations, pre-recorded video practices, real-time online lectures and discussions (recorded for re-watching or for students who cannot join in real-time), a workbook, an online discussion forum and journalling prompts.
This approach follows an inclusive, constructivist education model to support what in yoga we call jñana or true knowing.
HOW THIS COURSE WORKS:
Every Tuesday, students receive an email detailing the plan for the week;
Every Wednesday, we gather ONLINE for class from 1-2:30pm Pacific Standard Time;
Every Thursday, students receive an email with homework, supplemental resources, guided audio practices and updates to the class workbook.
In between classes, students and teacher alike post reflections, questions, answers to a private google group to facilitate maximum exploration and connection.
WHAT PAST STUDENTS SAY ABOUT IMMERSIONS WITH KELLY:
"The space and the focus that were offered allowed me to really dive deep into the material. I appreciate having that container for learning. And I love how immersions and other online courses allow the opportunity to learn from teachers around the globe, to supplement our in-person teachers and our personal study." –student in the 2017 Bhagavad Gita Immersion
"The immersion class was so good for me!  I'm using what I learned on almost a daily basis." — J., yoga student and new mom, on the Whole Yoga Spring Immersion.
"I love the way Kelly teaches, challenging each student to dive a little deeper at their own pace. It's hard to describe. As I learn more about Yoga, I see how Kelly teaches the many aspects of it, by making simple suggestions. Always encouraged him people to find their own way. I have often recommended Kelly's classes and will continue to do so."   — yoga teacher and student, on the 2016 Whole Yoga Spring Immersion.
"I want everyone I know to study with Kelly! She's a grade A #bossgirl. As I've said to her many times, I don't know how I found her buy boy oh boy, I'm glad I did. Her immersions are so heartfelt, so deep, and resonate with me so much that I just feel an extraordinary amount of gratitude to her." — student from 2017 Bhagavad Gita Immersion
ABOUT YOUR GUIDE:
Kelly Sunrose, ERYT-500, YACEP, shares methods for applying the age-old technology of Yoga to 21st-century life. She offers her students tools for living deeply creative, empowered and aligned lives. Through extensive study with her beloved teachers and thousands of hours logged in her personal practice, Kelly clearly shares philosophy, movement, mantra, breathwork and meditation techniques. She lives with her family in Portland, Oregon. Learn more about Kelly at sunroseyoga.com.
CONTINUING EDUCATION:
Kelly is a Yoga Alliance Continuing Education Provider. By successfully completing this course, students may apply for 12 hours of continuing education with Yoga Alliance.
DETAILS:
Upon registering for this course, you will receive an email containing a pdf with more-detailed course information.
One month prior to the course (10/1/2017), participants will receive a reading list and syllabus, plus all relevant course information.
One week prior to the course (10/25/2017), students will receive a welcome email, invitation to join the private google group and any final logistical information that will make the course more potent and full of connection.
Please do not hesitate to connect with Kelly about any questions or concerns: sunroseyoga@gmail.com